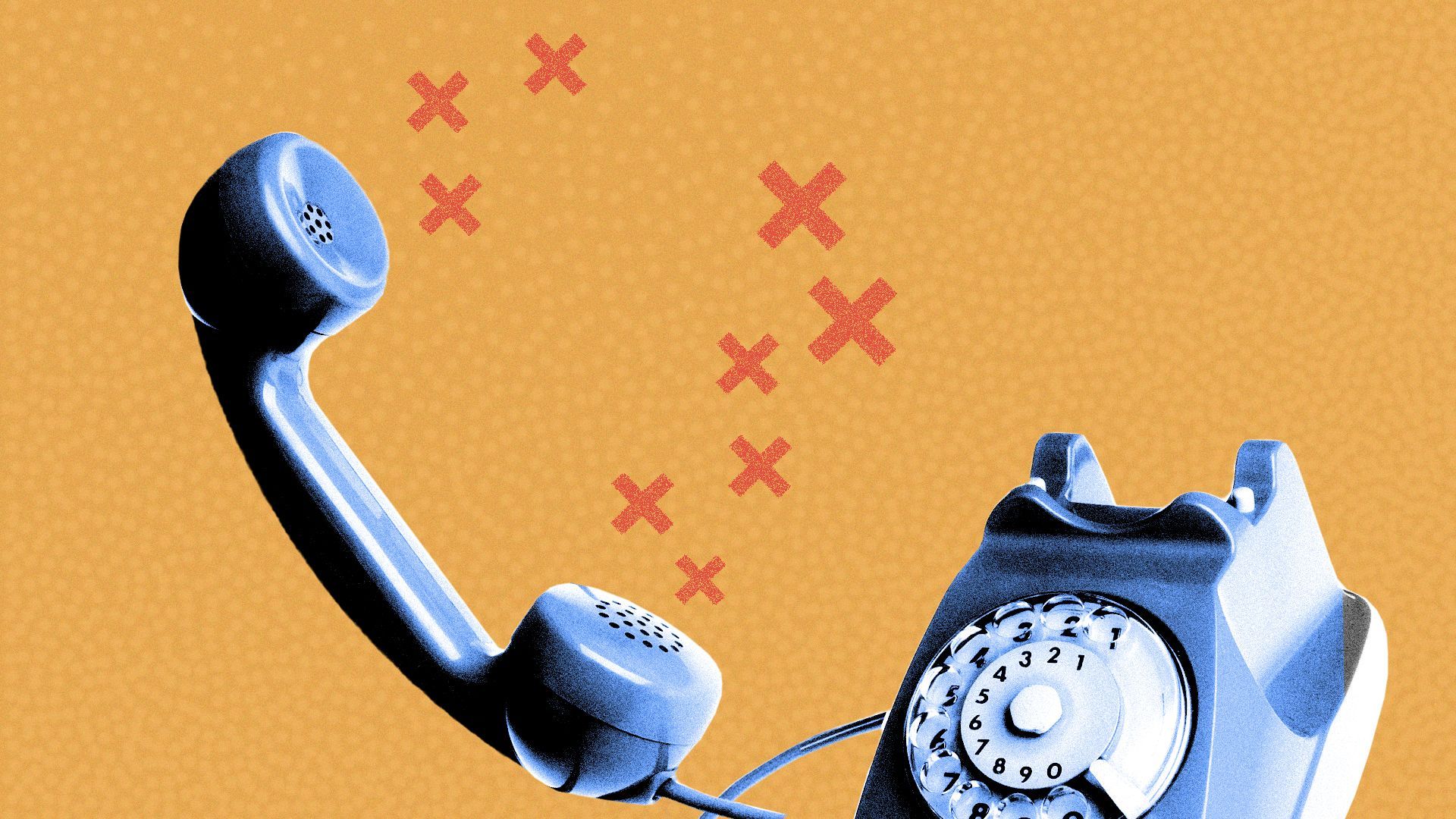 Illustration: Annelise Capossela/Axios
Technology barriers and payment policies have kept safety net clinics relying on audio-only telehealth for primary care and behavioral health when its use has declined elsewhere, according to a RAND study published in JAMA.
Why it matters: The findings raise questions about the quality of care and equity for low-income patients, researchers say, because the effectiveness of audio-only telehealth has not been established.
"It appears likely that audio only visits in these settings will remain widespread in coming years," said Lori Uscher-Pines, lead author of the study and a senior policy researcher at RAND.
What they found: Telehealth use dramatically increased during the pandemic. But while many federally qualified health centers took steps to expand video visits, they continued to rely on audio-only, possibly because they lacked access to the technology needed or patients experienced barriers to using video.
California's Medicaid program additionally granted permanent payment parity for audio-only visits, meaning there were no financial incentives for the clinics to limit audio-only visits.
By mid-2022, more than two years into the pandemic, 1 in 5 primary care visits and 2 in 5 behavioral health visits were audio-only, and audio-only visits were still more common than video visits.
Some other states pay clinics lower rates for audio-only services.
The study tracked 30 multisite Federally Qualified Health Centers in California that provide care for 1.3 million lower-income people.
Look ahead: Due to poor quality of claims data, it's been hard to track outcomes for audio-only telehealth.
"We don't know anything about the clinical appropriateness of these visits," Uscher-Pines said.
Source: Read Full Article