In a recent Materials Today Advances study, researchers demonstrate that Goldshield75 (GS75) coating inactivated the severe acute respiratory syndrome coronavirus 2 (SARS-CoV-2) on N95 filters and masks.
Study: Effective antiviral coatings for deactivating SARS-CoV-2 virus on N95 respirator masks or filters. Image Credit: VectorManZone / Shutterstock.com
Background
The coronavirus disease 2019 (COVID-19) pandemic has raised the necessity for personal protective equipment, particularly filtering face masks like N95 masks. The use of masks, vaccinations, and social distancing have successfully reduced SARS-CoV-2 transmission. Although N95 respirator masks filter virus particles efficiently, they cannot inactivate or kill the virus.
Several strategies, including copper (Cu), silver (Ag), metal oxides, polymers, and benzalkonium chloride coatings on masks have been evaluated for their antiviral activity. The major limitations of these approaches is that they caused serious health implications to the users and environment. Thus, developing a safe antiviral coating that can be sprayed on or incorporated into masks to deactivate the virus is crucial for mitigating the SARS-CoV-2 pandemic.
About the study
In the present study, researchers evaluated the efficiency of the GS75 coating in inactivating SARS-CoV-2 on the surfaces of masks and other materials. The team determined whether GS75 could be a non-leaching and water-soluble anti-SARS-CoV-2 spray that confers persistent antiviral activity to non-woven SP material on the outer surfaces of N95 masks, N95 polypropylene filters/fabrics, and cotton cloth masks.
GS75 has a positively charged nitrogen atom in a quaternary ammonium group that lures microbes to the surfaces of filters or masks to which it is bound. Moreover, GS75 also has a long alkyl chain that melts and disrupts the lipid layers found on the surfaces of microbes, causing the cellular contents to leak out and die. Thus, the antiviral properties of GS75 are based on its electrochemical response and would likely impart durable and continuous protection against SARS-CoV-2 and its future variants.
In the current study, the researchers sprayed GS75 on fabrics and masks using a simple hand-held plastic spray bottle with a nozzle on two sides. Mask surfaces were moist after the coatings and were allowed to air dry.
Spray-coating was repeated two times to obtain double-coated masks. The two SARS-CoV-2 variants used in the study included the Beta and SARS-CoV-2 USAWA1/2020 strains.
Study findings
The SP material that constituted the outer layer of the N95 masks exposed to SARS-CoV-2 Alpha strain, in the absence of GS75, generated considerable Vero E6 cell cytopathic effects (CPEs), thereby implying that this material had a minimal impact on deactivating SARS-CoV-2. However, double-coating GS75 in the SP material demonstrated better inactivation of the virus.
A complete absence of Vero E6 cell CPEs was evident in GS75 double-coated SP material after six hours of viral exposure, thus suggesting the complete deactivation of the applied SARS-CoV-2. By contrast, GS75 single-coated SP material took 12 hours to inactivate the virus completely.
GS75 single-coated black cotton cloth masks exhibited incomplete inactivation of SARS-CoV-2 in two hours of exposure and complete viral deactivation in six hours. In contrast, GS75 double-coated black cloth masks exhibited complete viral inactivation within 24 hours of exposure.
Nevertheless, the levels of viral deactivation were lower in two and six hours of viral exposure. In addition, these experiments did not include an uncoated mask.
GS75 uncoated N95 masks exhibited a substantial decline in viral CPEs after 24 hours of exposure, whereas the GS75-coated N95 masks demonstrated complete inactivation of SARS-CoV-2 following 24 hours exposure. Both uncoated and coated masks demonstrated a substantial decrease in viral CPEs after six hours of viral exposure.
Similar results of SARS-CoV-2 inactivation were observed when GS75 coated masks and fabrics were tested against SARS-CoV-2 Beta variant, thus demonstrating that the GS75 coating resulted in better viral deactivation.
GS75 triple-coated Exxon, which is the internal filter of N95 masks, demonstrated complete inactivation of SARS-CoV-2 following 24 hours of exposure. Nonetheless, in the absence of GS75 coating, Exxon exhibited significant viral CPEs.
GS75-coated materials were kept at 50°C for two days and tested against the inactivation capacity of the SARS-CoV-2 USAWA1/2020 isolate. GS75 double-coated SP material, N95 masks, and cloth masks preserved antiviral activity. Microscopic examinations indicated that viral CPEs were only found in GS75-uncoated materials.
After the continuous addition of fresh USAWA1/2020 isolates every day to the GS75 double-coated cotton masks, SP material, and N95 masks, all retained antiviral activity for three days. Similar findings were observed following exposure to the SARS-CoV-2 Beta variant.
Cytotoxicity following GS75 addition was only observed in a double-coated cloth mask; however, an uncoated cloth mask was not evaluated parallelly. The observed cytotoxic effect was likely due to the material or chemical of the mask, as no other GS75-coated materials exhibited cytotoxicity.
Conclusions
The current study described a potential method for safely deactivating SARS-CoV-2 on respirators and masks. Applying the GS75 antimicrobial coating to masks and respirators made them appropriate for repeated use.
GS75-coated masks showed persistent inactivation of the SARS-CoV-2 Alpha and Beta variants for three days. Additionally, no signs of deterioration in viral inactivation were observed when the coating masks were kept at 50°C.
Taken together, the present study demonstrated that the use of GS75 for coating masks and fabrics will be beneficial in combating the ongoing COVID-19 pandemic.
Journal reference:
Paranthaman, M. P., Peroutka-Bigus, N., Larsen, K. R., et al. (2022). Effective antiviral coatings for deactivating SARS-CoV-2 virus on N95 respirator masks or filters. Materials Today Advances. doi: 10.1016/j.mtadv.2022.100228. https://www.sciencedirect.com/science/article/pii/S2590049822000248
Posted in: Device / Technology News | Medical Science News | Medical Research News | Disease/Infection News
Tags: Cell, Copper, Coronavirus, Coronavirus Disease COVID-19, covid-19, Cytotoxicity, Pandemic, Personal Protective Equipment, Polymers, Respiratory, SARS, SARS-CoV-2, Severe Acute Respiratory, Severe Acute Respiratory Syndrome, Syndrome, Virus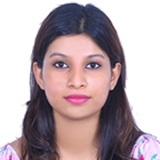 Written by
Shanet Susan Alex
Shanet Susan Alex, a medical writer, based in Kerala, India, is a Doctor of Pharmacy graduate from Kerala University of Health Sciences. Her academic background is in clinical pharmacy and research, and she is passionate about medical writing. Shanet has published papers in the International Journal of Medical Science and Current Research (IJMSCR), the International Journal of Pharmacy (IJP), and the International Journal of Medical Science and Applied Research (IJMSAR). Apart from work, she enjoys listening to music and watching movies.
Source: Read Full Article