For over 30 years, flow cytometry has been used to advance the understanding and diagnosis of cancer. As this technique continues to evolve, cancer researchers have been able to utilize flow cytometry to study the development and progression of cancer in order to improve patient care and ultimately develop curative treatment options.
Kateryna Kon | Shutterstock
Flow cytometry is a laser technology that enables the user to quantitatively measure the physical and chemical properties within samples such as bone marrow, lymph tissue or blood.
Flow cytometry allows researchers to simultaneously measure various parameters within these samples, which can include the quantification of various cell populations and the specific expression of tagged markers present on the cell's surface.
In addition to detecting cancer and other diseases, flow cytometry can also be used to quantify the therapeutic and potential side effects of disease treatments.
Combining monoclonal antibodies with flow cytometry
Today, cancer researchers commonly use a combination of fluorescent monoclonal antibodies with flow cytometry.
Monoclonal antibodies are proteins that are secreted by the white blood cells (WBCs) in the body. These antibodies have the ability to recognize specific antigens that are present on the surface of WBCs. By combining monoclonal antibodies with flow cytometry, researchers are able to identify tumor antigens for diagnostic and treatment purposes.
For example, flow cytometry has been historically used to detect the expression of CD56 in the diagnosis of chronic myelomonocytic leukemia (CMML). CD56 is a cell surface marker present the surface of monocytes, a type of WBC.
Since CD56 is often expressed on the monocytes present in both the bone marrow and blood of CMML patients, flow cytometry functions as a supplementary diagnostic tool for healthcare providers.
Additionally, several therapeutic drugs for cancer treatment have been specifically designed to target a specific CD marker. One example of this is a monoclonal antibody that can be used in the treatment of lymphoma and leukemia. The course of treatment with this antibody, which specifically targets CD20 to induce cell death, can be monitored through the use of flow cytometry.
Image-based flow cytometry
Following over a decade of extensive research, high-throughput image-based flow cytometry is now an accepted and widely used tool in scientific research, particularly in the field of cancer biology. In fact, many researchers have replaced microscopy-based clinical tools with image-based flow cytometry.
One of the most prominent advocates of image-based flow cytometry techniques in the field of cancer research is Dr. Wendy N. Erber, who is currently a professor at the University of Western Australia's Medical School. Dr. Erber's team originally used image-based flow cytometry to identify the presence of promyelocytic leukemia (PML) bodies for the diagnosis and prognosis of acute myeloid leukemia (AML).
As their work continued, Erber's team found that image-based flow cytometry was capable of not only detecting the presence of a mutation on the NPM1 gene but also distinguishing between whether this mutation was localized to nuclear or cytoplasmic DNA.
Similarly, a team of researchers led by Dr. Haley R. Pugsley utilize image-based flow cytometry to assess autophagy, which is a process of cell death that occurs in both normal cells, as well as those experiencing increased intracellular stress.
In their work, Bright Detail Similarity (BDS), which is a software used to calculate pixel intensities, was combined with flow cytometry to measure the presence of LC3 puncta, which is a microtubule-associated protein known as 1B light chain 3.
Through this combined approach, Pugsley's team was able to distinguish between normal cells and those with autophagosomes or autolysosomes. This work is clinically relevant for cancer and chemotherapy research, as various mechanisms of autophagy have been associated with both promoting and suppressing the induction of tumor cells.
Sources
Hudson, C. A., Burack, W. R., & Bennett, J. M. (2018). Emerging utility of flow cytometry in the diagnosis of chronic myelomonocytic leukemia. Leukemia Research 73; 12-15.
Smith, M. R. (2003). Rituximab (monoclonal anti-CD20 antibody): mechanisms of action and resistance. Oncogene 47; 7359-7368.
Aebisher, D., Bartusik, D., & Tabarkiewicz, J. (2017). Laser flow cytometry as a tool for the advancement of clinical medicine. Biomedicine & Pharmacology 85; 434-443.
Further Reading
All Flow Cytometry Content
Flow Cytometry Methodology, Uses, and Data Analysis
Flow Cytometry Techniques used in Medicine and Research
Flow Cytometry History
Fluorescence-Activated Cell Sorting
More…
Last Updated: Dec 18, 2018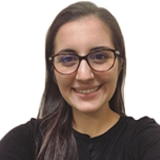 Written by
Benedette Cuffari
After completing her Bachelor of Science in Toxicology with two minors in Spanish and Chemistry in 2016, Benedette continued her studies to complete her Master of Science in Toxicology in May of 2018.During graduate school, Benedette investigated the dermatotoxicity of mechlorethamine and bendamustine, which are two nitrogen mustard alkylating agents that are currently used in anticancer therapy.
Source: Read Full Article