Most products require a specific pH for activity or stability, especially in the food and beverage industry, cosmetic industry and pharmaceutical sector. Thus, the industrial applications of pH meters are huge, ranging from water conditioning to food production.
Donny Ash | Shutterstock
What is pH?
The pH is a measure of an aqueous solution's acidity or alkalinity. This is dependent on the comparative number of hydrogen ions (H+) or hydroxyl ions (OH–) in the solution. An acidic solution contains a higher relative number of hydrogen ions; conversely, alkaline solutions have a higher relative number of OH– ions.
In water, the absorption of H+ and OH‑ may vary over 15 orders of magnitude. The Henderson–Hasselbalch equation allows pH to be derived from the quantity of H+ using pKa, the negative log of the acid dissociation constant, in biological and chemical systems. Most industries that involve water as part of their process measure pH to assure product quality.
Measuring pH in industry
Food industry
In the food industry, pH is principally used to govern the physical and chemical reactions required to produce food and prevent the growth of pathogens. This is exemplified while producing dairy and alcoholic beverages as it involves fermentation.
Useful yeasts and molds that chemically modify the input materials work optimally at specific pHs. Further, pH values must be monitored to inhibit the growth of pathogenic microorganisms that can cause food spoilage or adversely impact the taste and quality of the final product. Thus, accurate pH measurement equipment can ensure product quality and compliance with food safety regulations.
Electrochemical Industry
In the electrochemistry industry, pH measurement is central to the processes of plating, metal surface etching, and battery assembly. The pH of a plating solution will affect the finished plate– incorrect pH may increase the plated surface's susceptibility to peeling and result in sub-optimal color and finish.
Anodic oxidation produces an oxide layer on a metal surface to increase the metal's resistance to corrosion and wear. Manipulating the pH of the processing solution is necessary to achieve the desired finish and quality.
Paper and textiles industry
The paper and textiles industry require accurate pH measurements to ensure the wastewater produced in plants does not damage equipment and the environment.
Wastewater typically contains effluents which can adhere to the electrodes used in papermaking. To remove these suspended solid effluents, flocculating agents are added which promote precipitation of particles. Wastewater treatment occurs in precipitation tanks. The pH is measured and adjusted to minimize damage to the tank and detect the endpoint of the process.
In the textiles industry, pH measurement is essential in the dying process as specific pH values dictate the processing speed and longevity of the dye.
Summary
In the industrial setting, pH measurement determines the product quality or monitors chemical reactions. The applications of pH measurements vary widely, from wastewater cleaning to optimizing the texture and flavor of foods and beverages.
The lifetime of a pH electrode is dependent on the solution conditions which may vary from wastewater, containing a variety of effluents, to pure water in power stations or life science industries. For optimised pH measurements the electrode must be calibrated, cleaned, and regenerated at regular intervals.
Sources
www.marinecy.com/…/EH_pH_measurement_in_industrial_processes.pdf
www.researchgate.net/…/281630639_An_Overview_on_pH_Measurement_Technique_and_Application_in_Biomedical_and_Industrial_Process
https://www.emeraldinsight.com/doi/pdfplus/10.1108/09556221111136539
https://www.ncbi.nlm.nih.gov/pmc/articles/PMC4171909/
Further Reading
All pH Content
pH in the Human Body
Factors Affecting pH Meter Accuracy
Health Benefits of Alkaline Water
What Makes Something Acidic or Alkaline?
More…
Last Updated: Feb 26, 2019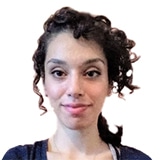 Written by
Hidaya Aliouche
Hidaya is a science communications enthusiast who has recently graduated and is embarking on a career in the science and medical copywriting. She has a B.Sc. in Biochemistry from The University of Manchester. She is passionate about writing and is particularly interested in microbiology, immunology, and biochemistry.
Source: Read Full Article