One consequence of the ongoing opioid epidemic in the United States may be an increase in the number of hemorrhagic strokes caused by infective endocarditis, research suggests.
Intravenous drug use (IVDU) can cause this bacterial infection of the heart. In a single-center study, infective endocarditis was associated with an increase in the risk for hemorrhagic stroke as well as an increase in healthcare use and costs.
"Patients who are known IV drug users who have endocarditis should be more carefully screened for symptoms of cardiovascular disease," Shahid M. Nimjee, MD, PhD, associate professor of neurosurgery and surgical director of the Comprehensive Stroke Center at the Ohio State University Wexner Medical Center, Columbus, Ohio, said in a press release.
The findings were presented at the International Stroke Conference (ISC) 2021.
In the United States, 47,000 patients are treated in the hospital for endocarditis each year. Endocarditis increases the risk for stroke, which can entail significant morbidity and mortality, the authors note.
IVDU is a risk factor for endocarditis. In the context of the opioid epidemic, Nimjee and colleagues sought to compare the risk for stroke among patients with endocarditis from IVDU with the risk among patients with endocarditis from other causes.
They retrospectively studied patients who had undergone treatment for infective endocarditis at Wexner Medical Center between January 1, 2014, and July 1, 2018. They examined patients' concomitant IV drug abuse and evaluated demographics, risk factors, and associated costs.
Dramatic Increase
In all, 351 patients met the study's inclusion criteria, and 170 (48%) had a history of IVDU-associated endocarditis. The incidence of patients with IVDU-associated endocarditis increased 630% from 2014 to 2018.
The prevalence of overall intracranial hemorrhage was increased among patients with IVDU, compared with those without (25.9% vs 13.9%; P = .005).
This increase in prevalence included increases in intraparenchymal hemorrhage (12.4% vs 5.1%; P = .012), subarachnoid hemorrhage (17.6% vs 4.4%; P = .0001), and cerebral microbleeds (14.1% vs 7.2%; P = .022).
IVDU also was associated with an increase in prevalence of infectious intracranial aneurysm (10.6% vs 1.8%; P = .0001) and brain abscess (4.7% vs 1.1%; P = .025).
Compared to patients with endocarditis from other causes, significantly higher numbers of patients with IVDU-associated endocarditis were homeless (5.9% vs 1.1%; P = .014), uninsured (10.0% vs 2.8%; P = .005), and unemployed (75.9% vs 31.7%; P = .0001).
Medical costs were more than twice as high among patients with endocarditis from IVDU than among those with endocarditis from other causes. The difference in healthcare costs during admission per patient was more than $100,000.
"The wider societal impact of the opioid epidemic is not well understood," Nimjee said in the press release. "Our research suggests that the impact of the opioid epidemic is far-reaching and contributes to increased costs in the criminal justice, health care systems, and the workplace. The increased costs can be particularly substantial for stroke care."
Nationwide Data Desirable
"Past publications from the US have shown an increase in incidence of IVDU-related endocarditis, and the current publication emphasizes this worrying trend," Manuel Bolognese, MD, head of the stroke center at the Lucerne Cantonal Hospital, Lucerne, Switzerland, told Medscape Medical News. "The higher degree of hemorrhagic strokes and brain abscesses as further complications is alarming as well and shows that IVDU-related endocarditis is becoming a more and more relevant medical problem in the US, with high morbidity and mortality."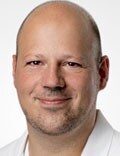 Dr Manuel Bolognese
The study period is long enough to show a clear trend of increasing incidence of IVDU-related endocarditis, Bolognese said. The study's biggest weaknesses are its retrospective design and restriction to a single center.
"Without knowing the prevalence of drug abuse and the socioeconomical situation in Columbus, it is difficult to generalize these findings to other regions in the USA or even abroad," he said.
Also, the abstract does not provide some essential information, said Bolognese. It would be important to know which valve was affected in each patient, which bacteria were identified, whether patients also used nonopioid drugs, and what each patient's immune status was.
A lack of sterile material such as syringes could explain the apparent association between IVDU-associated endocarditis and low socioeconomic status, said Bolognese. Delayed presentation to medical institutions because of a lack of insurance could have led to a more complicated course.
"It would be interesting to see numbers from a broader spectrum in a nationwide registry," said Bolognese. "It might be worth studying interventions to improve the hygienic aspects (like supply of sterile material, especially in the most vulnerable groups, like homeless people) or to provide easier access to emergency healthcare despite lack of insurance, which could decrease the incidence of IVDU."
Nimjee and Bolognese have disclosed no relevant financial relationships.
International Stroke Conference (ISC) 2021: Abstract P658. Presented March 11, 2021.
For more Medscape Neurology news, join us on Facebook and Twitter.
Source: Read Full Article