The investigational antiamyloid monoclonal antibody crenezumab (Genentech) is not superior to placebo for change in cognition, brain imaging, or biomarker outcomes in individuals who are at genetically high risk for Alzheimer's disease (AD), new research shows.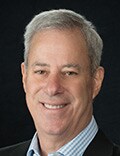 Eric Reiman, MD
These findings from the Alzheimer's Prevention Initiative (API) Autosomal Dominant Alzheimer's Disease (ADAD) Colombia Trial, which included more than 250 participants, "are disappointing, actually heartbreaking; and we immediately think of the families," Eric Reiman, MD, executive director, Banner Alzheimer's Institute, Phoenix, Arizona, and co-leader of the trial, told Medscape Medical News.
However, though the group differences were not significant, the average annual change in clinical and biomarker measurements consistently favored the active treatment over placebo, and there are still important outstanding measures to come, Reiman noted.
In addition, although the results were negative, the study provides a sort of template for future prevention trials, he said.
Top-line study results were released earlier this year. However, the researchers presented additional findings and perspectives at the Alzheimer's Association International Conference 2022.
Neutralizing Oligomers
Crenezumab was designed to neutralize neurotoxic oligomers, a form of beta-amyloid, and to have a minimal inflammatory brain cell response. So it should reduce amyloid-related imaging abnormalities (ARIAs), a common side effect with other antibodies, said Reiman.
The API ADAD trial included 252 adults in Colombia who are aged 30-60 years. About two thirds of participants carried the PSEN1 E280A mutation, which virtually guarantees that carriers will develop mild cognitive impairment at an average age of 44 years, dementia at about 49 years, and death at about 59 years. At enrollment, all participants were cognitively unimpaired.
Colombia has the largest population in the world with this early onset autosomal dominant AD, investigators note.
The analysis included 85 carriers taking crenezumab and 84 carriers taking placebo. The study also included 83 noncarriers who received placebo "to obviate requirement for people to learn their genetic risk," Reiman reported.
Participants provided blood samples every year. For biomarker analysis of amyloid and tau, cerebrospinal fluid (CSF) samples were obtained, and PET and MRI were conducted on a regular basis.
About 94% of participants completed the 5-to-8-year trial, which is "remarkable," especially because the study was carried out largely in rural areas, amid the COVID-19 pandemic and civil unrest, Reiman noted.
One coprimary endpoint was rate of change in cognitive abilities, as measured by the API ADAD composite cognitive score. The difference between the drug and placebo groups in the annualized rate of change was 0.33 (95% CI, -0.48 to 1.13; P = .43.)
The other coprimary endpoint was episodic memory function, as measured by the Free and Cued Selective Reminding Test (FCSRT) cueing index. The difference in annualized rate of change for this outcome was 0.008 (95% CI, -0.003 to 0.019; P = .16).
As with the coprimary outcome results, the mean annualized biomarker changes consistently favored treatment over placebo, but none of the differences were statistically significant.
The investigators note that the drug was safe and well-tolerated. There were no new safety issues identified with crenezumab and no ARIA symptoms, they add.
At the end of the study, all carriers were switched to the active treatment and noncarriers continued to receive placebo.
More Data to Come
Results from a CSF amyloid oligomeric assay to determine target engagement as well as pharmacokinetic/pharmacodynamic analyses to measure drug exposure are still in progress.
Also, still to come are plasma biomarker results. Reiman said that he is "most interested" in these outcomes as they include phosphorylated tau (p-tau) measurements that may shed important light on the effect of drug dosing.
By having p-tau in samples contributed by every person every year, "we will be able to see how much it budged at the lower dose vs how much it budged at the higher dose. We'll see if the highest dose was really a difference maker," Reiman said.
Although the dose of the drug was increased by more than sevenfold during the study, "unfortunately participants were only on the highest dose for about 2 years on average," he noted. "If the drug is going to work, we now believe it probably needed that highest dose," which is up to 60 mg/kg intravenously per month.
Despite the negative trial results, Reiman is not prepared to call it quits on the amyloid hypothesis. "This study does not confirm or refute the hypothesis," he said, adding crenezumab does not reduce amyloid plaque but targets soluble oligomers.
He noted that results from pivotal trials investigating three other amyloid-targeting drugs are expected soon. These agents include: lecanumab (Eisai), gantenerumab (Hoffmann-La Roche), and denanumab (Eli Lilly).
The Colombian trial's "legacy" is that it sets the stage for designing future prevention trials that are "much more powerful," said Reiman. For example, it introduced a precedent-setting agreement to share data, which has been adapted by leaders in the field, he added.
"Not Our Best Target"
Commenting on the study for Medscape Medical News, Gregory S. Day, MD, assistant professor and senior associate consultant, Mayo Clinic, Jacksonville, Florida, who has a special interest in dementia, said that the results suggest crenezumab "is probably not going to be our best target" for AD prevention.
"They didn't show an obvious reduction in amyloid plaques in the brain, at least as measured by amyloid PET. It suggests this strategy isn't likely the most effective," said Day, who was not involved with the research.
However, that overview is with "all the caveats the team presented," including that the study was underpowered for some outcomes and perhaps not enough people were taking the highest dose of the drug for long enough, he noted.
Day called the retention rate "incredible" and praised the study's methodology. He also noted the study had "great safety data."
Also commenting for Medscape Medical News, Heather Snyder, PhD, vice president of Medical & Scientific Relations at the Alzheimer's Association, noted that crenezumab is a first-generation monoclonal antibody targeting amyloid and that "this is really the first trial like this ever in our space."
In addition, the biomarker information uncovered in the study "answers some really important questions about the impact of this drug on biology," she said.
Snyder noted that the "bigger landscape" will include results from other studies of monoclonal antibodies targeting amyloid that are "based on newer technology or greater understanding of some of the biology."
"Some of those trials have reported that when they lower beta amyloid, they're also lowering tau or changing the type of tau, and also changing some of the other markers," she said.
The API ADAD Colombia Trial is a partnership among BAI, the Neuroscience Group of Antioquia at the University of Antioquia, Genentech and Roche, and the National Institute on Aging (NIA). It was funded by NIA grants, by Genentech and Roche, and by philanthropic contributions to Banner Alzheimer's Foundation. Reiman is a principal investigator of several National Institutes of Health, Foundation, and Arizona grants; an inventor of a 2005 patent to accelerate the evaluation of Alzheimer's prevention therapies using biomarker endpoints; a paid scientific advisor to Alzheon, Aural Analytics, Denali, Retromer Therapeutics, and Vaxxinity; and a co-founder and advisor to ALZPath. Day and Snyder have reported no relevant financial relationships.
Alzheimer's Association International Conference 2022. Presented August 2, 2022.
For more Medscape Neurology news, join us on Facebook and Twitter
Follow Medscape on Facebook, Twitter, Instagram, and YouTube
Source: Read Full Article