In a recent study posted to the bioRxiv* preprint server, researchers found that molnupiravir (MK-4482), an antiviral drug, was effective against severe acute respiratory syndrome coronavirus-2 (SARS-CoV-2) variants, including the recently emerged Omicron variant, in Syrian hamsters.
Background
The coronavirus disease 2019 (COVID-19) pandemic caused by SARS-CoV-2 has resulted in more than 435 million infections worldwide, with over 5.9 million fatalities to date. The SARS-CoV-2 Omicron variant, first reported in November 2021, has rapidly spread across continents, causing a record-high number of infections, including vaccine-breakthrough infections and reinfections.
The high transmissibility and immune-resistant features may be attributed to its extreme mutant state harboring more than 35 mutations in the genome. The World Health Organization (WHO) has classified the SARS-CoV-2 Omicron as a variant of concern (VOC), and so far, five VOCs have been detected – Alpha, Beta, Gamma, Delta, and Omicron variants.
The study
In the current study, researchers assess the efficacy of molnupiravir to inhibit SARS-CoV-2 Alpha, Beta, Delta, and Omicron VOCs in a Syrian hamster COVID-19 model. Molnupiravir or MK-4482 is a nucleoside analog targeting the fidelity of SARS-CoV-2 RNA-dependent RNA polymerase (RdRp).
Syrian hamsters were categorized into vehicle treatment and molnupiravir treatment groups. 250 mg/kg molnupiravir was administered twice a day via oral gavage 12 hours after inoculating them with SARS-CoV-2. Oral swabs were obtained two- and four days post-infection (dpi). Hamsters were euthanized at four dpi, and their tissues were collected to quantify viral RNA load and determine infectious titers.
Quantitative reverse transcription-polymerase chain reaction (qRT-PCR) was performed to detect subgenomic E gene RNA (sgE) in oral swabs and lung tissues, quantifying replication in upper and lower respiratory tracts, respectively.
Results
Hamsters from both groups were largely asymptomatic, and those in the vehicle-treatment group lost about 3-4% of weight though the weight loss was insignificant. All hamsters were infected with the tested VOCs as confirmed by sgE viral load ranging from 5 – 8 log10 copies/ml. Molnupiravir treatment reduced the viral replication in the upper respiratory tract for all VOCs except the Delta VOC.
sgE load in the lungs was higher in the vehicle group for all VOCs (7 – 10 log10 copies/g) except the Omicron variant (0 – 7 log10 copies/g). Similarly, infectious viral titers in lung tissue for the vehicle treatment group were 6 – 11 log10 TCID50/g for all tested VOCs exempting Omicron (0 – 6 TCID­50­/g). Molnupiravir treatment caused substantially more reduction in infectious titers than sgE loads. Notably, no infectious virus was detected in the lung tissue of Omicron-infected hamsters.
Next, the authors performed histopathological analysis of the lung tissues. In the vehicle group, minimal-to-moderate broncho-interstitial pneumonia was noted in Alpha-, Beta-, and Delta-infected hamsters, while Omicron-infected hamsters had mild lesions. Bronchiolar and alveolar inflammation was observed in the lesions, more noticeable around terminal bronchioles. In the drug treatment group, the lesions were smaller in size.
Additionally, in a parallel analysis, the hamsters in the molnupiravir-treatment group were challenged with a higher dose of Omicron VOC (104 TCID­50), accounting for the lower replication observed for the Omicron variant in the lung tissue. Besides the lung tissue, tracheal tissue was examined at four dpi in this study module. The higher Omicron dose had not caused any notable increase in the disease severity.
sgE viral loads in the vehicle group ranged from 5 – 7 log10 copies/ml and were < 1 log10 copies/ml in the drug-treated group. Virus infectious titers were 4 – 7 log10 TCID50/ml in the vehicle treatment group, which decreased significantly upon molnupiravir treatment.
Of note, nearly half of the hamsters had no detectable virus in the lung tissue suggesting reduced replication of Omicron variant in lungs. Histopathologic investigation showed reduced lesions and no viral antigen in the molnupiravir-treated hamsters. Infectious virus titers in the trachea dropped below the detection limits upon treatment with molnupiravir.
Conclusions
The authors investigated the in vivo efficacy of molnupiravir in Syrian hamsters, noting that its use is effective against all tested VOCs, significantly lowering the viral replication in the lower respiratory tract. It is noteworthy that in the Omicron-infected hamsters, no infectious virus was detected in the lungs and trachea, highlighting the potent inhibitory effects of the drug.
These observations indicate that molnupiravir remains unaffected by the mutations, unlike monoclonal antibody therapies. Despite the presence of a mutation in the RdRp of the SARS-CoV-2 Omicron variant, the antiviral activity of the drug effectively reduces the viral replication in lower and upper respiratory tracts, and the findings made in this study encourage further clinical development and use of the drug.
*Important notice
bioRxiv publishes preliminary scientific reports that are not peer-reviewed and, therefore, should not be regarded as conclusive, guide clinical practice/health-related behavior, or treated as established information
Journal reference:
Rosenke, K. et al. (2022) "Molnupiravir (MK-4482) is efficacious against Omicron and other SARS-CoV-2 variants in the Syrian hamster COVID-19 model". bioRxiv. doi: 10.1101/2022.02.22.481491. https://www.biorxiv.org/content/10.1101/2022.02.22.481491v1
Posted in: Medical Science News | Medical Research News | Disease/Infection News
Tags: Antibody, Antigen, Antiviral Drug, Coronavirus, Coronavirus Disease COVID-19, covid-19, Efficacy, Gene, Genome, in vivo, Inflammation, Lungs, Monoclonal Antibody, Mutation, Nucleoside, Omicron, Pandemic, Pneumonia, Polymerase, Polymerase Chain Reaction, Respiratory, RNA, SARS, SARS-CoV-2, Severe Acute Respiratory, Severe Acute Respiratory Syndrome, Syndrome, Transcription, Vaccine, Virus, Weight Loss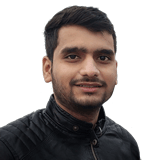 Written by
Tarun Sai Lomte
Tarun is a writer based in Hyderabad, India. He has a Master's degree in Biotechnology from the University of Hyderabad and is enthusiastic about scientific research. He enjoys reading research papers and literature reviews and is passionate about writing.
Source: Read Full Article