It's been 40 years since mycoplasma genitalium (M. genitalium) was first identified, and despite its association with adverse sexual and reproductive outcomes, it remains a somewhat poorly understood and broadly understudied sexually transmitted infection (STI).
Diagnosis is especially challenging. Until the 2019 Food and Drug Administration (FDA) approval of the Aptima Mycoplasma genitalium Assay nucleic acid amplification test (NAAT), clinicians encountering M. genitalium were saddled by culture and laboratory capacity issues, asymptomatic presentation in a majority of women, and differential overlap with chlamydia and other STIs.
But even with the availability of NAAT assays (the Cobas TV/MG assay was approved after the Aptima assay), M. genitalium treatment resistance is increasingly prevalent, further complicating patient care.
"Current data are showing resistance rates somewhere between 50% to 60%, not only in the United States but in Europe and Australia as well," Damon Getman, MD, scientific director at Hologic, Inc, told Medscape Medical News.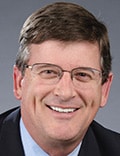 Dr Damon Getman
Because of this increase in drug-resistant mutations, Centers for Disease Control and Prevention (CDC) guidelines underscore the need for a two-stage therapeutic strategy in symptomatic patients based on resistance-guided therapy whenever possible.
As this approach relies on macrolide-resistance testing, Getman and colleagues undertook a study to help clinicians encountering these infections optimize treatment selection — namely by determining if the distribution of macrolide-resistance-mediating mutations (MRM) vary by urogenital site.
"We found a quite complex pattern of infections of M. genitalium, different strains of the organism among four genital specimens, and it was really astonishing to us," said Getman.
One's a Charm: Vaginal Swabs Rule the Day
For the study, four urogenital specimens were obtained from women who had previously participated in a prospective, multicenter trial examining the urogenital STI prevalence across the US. Specimens were collected in the following order: self-collected urine, clinician-collected vaginal swab, clinician-collected speculum-assisted endocervical swab, and clinician-collected speculum-assisted ectocervical brush/spatula sample.
The researchers tested 515 women (aged 14-70) with complete specimen collection sets for M. genitalium by NAAT. Of these, 140 with one or more positive specimens were included for subsequent real-time polymerase chain reaction (RT-PCR) sequencing to determine the distribution of mutations conferring macrolide resistance. Just over a third (35.5%) of participants overall were asymptomatic.
The findings, which were published July 23 in Clinical Infectious Diseases, highlighted the complexity of M. genitalium. Among 128 women with positive results, there were 44 unique phenotype/specimen type combinations of M. genitalium infections. The majority, 63.3%, were single urogenital specimen infections, either wild-type (n = 45), macrolide resistance-mediated mutations (MRMs, n = 28), or mixed (n = 8). However, almost one-fifth of the women had infections in which sequence phenotypes differed between specimen types.
Sequencing also revealed that among the four analyzed urogenital sites, MRM were found in 52% (26/50) of vaginal, 46.3% (19/41) of urine, 37.8% (17/45) of endocervical, and 46% (23/50) of ectocervical specimens.
Additionally, vaginal swabs yielded the highest sensitivity for detecting MRM urogenital tract status (96.3%), followed by urine (82.6%), ectocervical brush/spatula (82.1%), and endocervical swab (70.8%).
"The implications are that depending on the specimen type chosen, the healthcare provider could provide incorrect treatment, resulting in treatment failure and selection for the resistant strain," explained Getman.
Getman also said that the data are consistent with that of other studies using vaginal swab sampling, which has not only been shown to be the most sensitive, but also appears to provide "the most accurate result for determining overall the macrolide-resistant status of a person's urogenital tract."
Moving Toward Diagnostic Solutions, Slowly
"I think that it is really important to have shown that an assay can detect macrolide resistance so that we can appropriately direct therapy," said Lisa Manhart, MD, an epidemiology professor, and associate dean at the School of Public Health at the University of Washington in Seattle. "But we need them to be commercially available."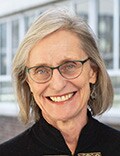 Dr Lisa Manhart
Manhart, whose research focuses on emerging STI pathogens like M. genitalium (and who had no direct involvement in this study), also noted that in the US, treatment options are limited.
"If you have a macrolide-resistant infection and are able to use the resistance-guided approach, then you [might] get better efficacy with moxifloxacin," she said (although she agreed with the CDC that fluoroquinolone resistance may be associated with co-existent macrolide resistance).
"There are some newer antibiotics that are currently being tested for gonorrhea that might be effective against M. genitalium, but we don't know and they're not on the market yet."
Still, between the rock of macrolide resistance and the hard place of limited diagnostic tools and treatment, there is a glimmer of hope for patients who may be infected with M. genitalium: an understanding of where to look first.
"We really want to encourage practices and laboratories to get away from urine testing and use vaginal swab testing. It's the most accurate method for treating patients," said Getman.
The study was funded by Hologic, Inc. Getman is employed by the company. Manhart reports receiving research funding from Hologic, Inc, and has also served in a scientific advisory capacity for the company.
Clin Infect Dis. Published July 23, 2022. Full text.
Liz Scherer is an independent journalist specializing in infectious and emerging diseases, cannabinoid therapeutics, neurology, oncology, and women's health.
For more news, follow Medscape on Facebook, Twitter, Instagram, and YouTube.
Source: Read Full Article