Initially, the DDB1 and CUL4 Associated Factor 1 (DCAF1) was identified as a protein that interacts with human immunodeficiency virus 1 (HIV-1) virion-associated protein (Vpr) and regulates cell cycles and cell proliferation. Although most research related to DCAF1, also known as HIV-1 Vpr binding protein (VprBP), has reported on its adaptor function in the Cullin 4 A E3 ubiquitin ligase complex, recent studies have reported the intrinsic kinase activity in DCAF1 and identified H2AT120 as the first phosphorylation target of DCAF1.
Study: Phosphorylation and stabilization of EZH2 by DCAF1/VprBP trigger aberrant gene silencing in colon cancer. Image Credit: Lukasz Pawl Sczepanski / Shutterstock.com
Background
Gene expression profiling has shown the gene-selective corepressor function of DCAF1, which is associated with targeting and silencing growth regulatory genes in cancer cells. The growth regulatory gene is inactivated by DCAF1, which is dependent on H2AT120 phosphorylation (H2AT120p). This inactivation is based on a point mutation of T120 in H2A that disables DCAF1 to repress transcription in the chromatin.
The transrepression potential of DCAF1 in cancer cells can be eliminated through kinase-dead mutations. Thus, an H2AT120p-dependent mechanism is associated with DCAF1 function in maintaining inactive chromatin states and triggering oncogenic transformation.
A greater expression of DCAF1 and elevated H2AT120p levels have been observed in several types of cancer, particularly colon cancer. Several studies have indicated the significance of DCAF1 kinase activity in tumorigenesis and the importance of DCAF1-mediated H2AT120p in inactivating growth regulatory genes. A small molecule inhibitor known as B32B3 has been found to inhibit DCAF1 kinase activity and tumor growth in organoid and xenograft models.
It is imperative to understand whether phosphorylation of non-histone proteins is required for DCAF1-promoted oncogenic events. This will help elucidate the existence of any posttranslational mechanisms associated with the activation of oncogenic cell signaling.
Enhancer of Zeste Homolog 2 (EZH2) is a highly conserved histone lysine methyltransferase that triggers the trimethylation of nucleosomal histone H3 at lysine 27 (H3K27me3). EZH2 has been found overexpressed or mutated in many types of cancer and appears to be involved in tumor initiation and progression with poor clinical prognosis. Several studies have reported that the enzymatic activity of EZH2 is regulated by many posttranslational modifications, including phosphorylation.
In breast cancer, EZH2 enzymatic activity toward H3K27 is attenuated through the AMPK-mediated phosphorylation at T311, which subsequently triggers EZH2 cytoplasmic localization and metastasis. Furthermore, EZH2 phosphorylation has been associated with repressing tumor suppressor genes.
The exact mechanism responsible for the modulation of EZH2 phosphorylation that influences the progression of tumorigenesis remains unclear.
About the study
A recent Nature Communications study reveals that DCAF1 is overexpressed and phosphorylates EZH2 in colon cancer cells.
Mass spectrometry analysis enabled the identification of T367 of EZH2 as the key phosphorylation site for DCAF1. This finding was further validated using a newly developed EZH2T367 phosphorylation (EZH2T367p)-specific antibody.
In colon cancer, DCAF1 has been found to be overexpressed, which catalyzes H2AT120p to inactivate genes associated with the regulation of cell growth and proliferation. The possibility of additional DCAF1 functions mediated through non-histone substrates has been explored in this study.
Identification of the association between DCAF1 and non-histone modifications could provide better insights into oncogenic signaling pathways. This knowledge would enable the development of more effective strategies to treat colon and other types of cancer.
Study findings
In the current study, researchers elucidate the underlying mechanism through which DCAF1 influences EZH2T367p during the development of colon cancer has been demonstrated in this study.
To this end, DCAF1-mediated EZH2T367p was found to stimulate cancer cell growth through the accumulation of EZH2 protein and activation of EZH2 enzymatic activity that catalyzes H3K27me3. Subsequent inactivation of growth regulatory genes by H3K27me3 causes uncontrolled cell proliferation and growth.
DCAF1-mediated EZH2T367p modulates the strength and nature of how EZH2 interacts with other components of the polycomb repressive complex 2 (PRC2) complex. Ultimately, EZH2 enhances the stability and histone methyltransferase (HMT) activity toward H3K27. Notably, T367p was found to be an extremely important factor for EZH2 stability, which allows the effective regulation of EZH2 protein levels.
Upregulation of DCAF1 was observed in colon cancer patient samples and correlated with EZH2T367p levels. Furthermore, low-level expression of p38 was distributed throughout the nucleus and cytoplasm in colon cancer cell lines. In the future, biological and functional analyses of DCAF1 and p38 are needed to better understand their specific roles in colon cancer.
The current study not only identified EZH2T367p as a biomarker to predict colon cancer but also provided a novel approach for treating this disease. Targeting DCAF1 kinase activity against EZH2, for example, could effectively prevent the development of colon cancer.
The DCAF1 inhibitor B32B3 was able to inhibit uncontrolled cell growth related to colon cancer. Furthermore, in vivo, experiments revealed that a combination of Taz and B32B3 had minimum side effects on healthy colon cells and effectively inhibit colonic tumorigenesis.
Conclusions
DCAF1-mediated EZH2T367p appears to be oncogenic, as DCAF1 inhibition/knockdown reactivates a large set of tumor suppressor genes that prevent the proliferation of cancer cells. Organoid and xenograft models revealed that effective targeting of DCAF1 and EZH2 through a pharmacological agent could impair their ability to trigger oncogenic gene silencing and restrict colonic tumor growth.
Journal reference:
Ghate, N.B., Kim, S., Shin, Y. et al. (2023) Phosphorylation and stabilization of EZH2 by DCAF1/VprBP trigger aberrant gene silencing in colon cancer. Nature Communications 14, 2140. doi:10.1038/s41467-023-37883-1.
Posted in: Molecular & Structural Biology | Cell Biology | Medical Science News | Medical Research News | Medical Condition News | Disease/Infection News
Tags: Antibody, Biomarker, Breast Cancer, Cancer, Cell, Cell Proliferation, Cell Signaling, Chromatin, Colon Cancer, Cytoplasm, Gene, Gene Expression, Gene Silencing, Genes, HIV, HIV-1, Immunodeficiency, in vivo, Kinase, Ligase, Lysine, Mass Spectrometry, Metastasis, Molecule, Mutation, Phosphorylation, Point mutation, Proliferation, Protein, Research, Spectrometry, Transcription, Tumor, Tumorigenesis, Ubiquitin, Ubiquitin ligase, Virus, Xenograft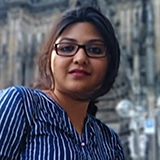 Written by
Dr. Priyom Bose
Priyom holds a Ph.D. in Plant Biology and Biotechnology from the University of Madras, India. She is an active researcher and an experienced science writer. Priyom has also co-authored several original research articles that have been published in reputed peer-reviewed journals. She is also an avid reader and an amateur photographer.
Source: Read Full Article