In a recent study published in the journal Nutrients, researchers conducted a systematic review to understand the potentially detrimental effects of excessive consumption of carbonated drinks on dental health.
Study: Damage from Carbonated Soft Drinks on Enamel: A Systematic Review. Image Credit: al1962/Shutterstock.com
Background
Dental health issues impact the overall quality of life and are linked to self-esteem. Moreover, the treatment of dental problems is quite expensive.
Diet plays a nutritional and direct physical role in dental health issues such as enamel degradation and dental caries.
However, the etiology of dental caries is also linked to other factors such as genetics, socioeconomic variables, hygiene, oral pH, physicochemical quality of the tooth, carbohydrate consumption, and lifestyle.
Foods with a low pH play a significant role in enamel erosion in combination with other factors such as fluorine, phosphate, and calcium concentrations, lifestyle, the composition of the saliva, tooth anatomy, and incorrect oral hygiene methods that cause abrasion.
Furthermore, studies show that carbonated drinks had increased significantly during the coronavirus disease 2019 (COVID-19) pandemic, causing a significant increase in dental problems.
Carbonated soft drinks reduce the pH of the saliva below the healthy pH range for dentin enamel due to the carbonic acid content.
Given the easy availability and increased consumption of carbonated drinks in recent times, it is essential to understand the impacts of their consumption on dental health.
About the study
In the present study, the researchers reviewed in vitro and in vivo human studies that were open-access and randomized control studies examining the impact of carbonated soft drinks on dentin enamel.
Studies that were not open-access or published in other languages or as reviews, case reports, editorials, or book chapters were excluded.
The damage to the dental enamel due to significant consumption of any carbonated soft drink was compared against the level of damage when the consumption of carbonated was not substantial by reviewing in vitro and in vivo clinical trials that examined human teeth in adults and children.
Results
The results suggested that substantial consumption of carbonated soft drinks led to an increased risk of dental erosion, structural disintegration of the tooth, and degradation of the mechanical and physical properties of the enamel.
The rougher texture of the eroded surfaces also provided conditions for bacteria to adhere to the teeth, thus increasing the risk of dental caries.
A total of 19 studies, of which 12 were in vitro clinical trials while seven were in vivo studies, were included in the review.
The pH of carbonated soft drinks is much lower than the pH at which the demineralization of the enamel begins, and the consumption of carbonated soft drinks was strongly linked to tooth erosion.
While younger individuals frequently consumed fruit juices and soft drinks, the review also reported that those aware of the risk of dental erosion consumed fewer carbonated and acidic drinks.
Dental erosion was mostly found near the upper arch of canines and incisors. Studies found that incorrect oral hygiene methods were associated with a prevalence of dental caries, and the level of education and socioeconomic conditions also impacted oral health.
Individuals that were in better socioeconomic conditions and had a better education were found to practice better oral hygiene and have more frequent dental checkups. The acid content of the soft drinks and the contact time were both found to influence enamel erosion.
Soft drinks contain carbonic, phosphoric, and citric acids; prolonged exposure to these acids in individuals who consume substantial amounts of carbonated soft drinks increases tooth sensitivity and eventual enamel erosion.
Additionally, limited salivary flow also contributes to the increased risk of enamel erosion as saliva decreases the acidity in the oral cavity and cleans the surface of the teeth.
The mineral content of the drinks also influences the erosive potential, and studies found that drinks with higher concentrations of phosphate, fluoride, and calcium caused lower enamel erosion.
The addition of calcium glycerophosphate in carbonated drinks was found to reduce mineral loss and decline in the surface hardness of the enamel.
Conclusions
Overall, the results indicated that the low pH of carbonated drinks and prolonged exposure of the teeth to such carbonated drinks increases the risk of enamel erosion and dental caries.
Given the increased availability and consumption of carbonated soft drinks among younger people, educating the population about the risks posed by carbonated soft drinks to dental health is important, and motivating them to make healthier food choices is important.
Journal reference:
Inchingolo, A. et al. (2023) "Damage from Carbonated Soft Drinks on Enamel: A Systematic Review", Nutrients, 15(7), p. 1785. doi: 10.3390/nu15071785. https://www.mdpi.com/2072-6643/15/7/1785
Posted in: Medical Science News | Medical Research News | Disease/Infection News | Healthcare News
Tags: Anatomy, Bacteria, Calcium, Carbohydrate, Children, Coronavirus, covid-19, Dental Erosion, Dental Public Health, Dentin, Diet, Education, Fluoride, Fluorine, Food, Fruit, Genetics, Hygiene, in vitro, in vivo, Nutrients, Oral hygiene, Pandemic, pH, Soft Drinks, Teeth, Tooth Erosion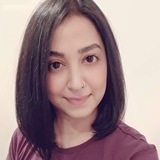 Written by
Dr. Chinta Sidharthan
Chinta Sidharthan is a writer based in Bangalore, India. Her academic background is in evolutionary biology and genetics, and she has extensive experience in scientific research, teaching, science writing, and herpetology. Chinta holds a Ph.D. in evolutionary biology from the Indian Institute of Science and is passionate about science education, writing, animals, wildlife, and conservation. For her doctoral research, she explored the origins and diversification of blindsnakes in India, as a part of which she did extensive fieldwork in the jungles of southern India. She has received the Canadian Governor General's bronze medal and Bangalore University gold medal for academic excellence and published her research in high-impact journals.
Source: Read Full Article