In a recent article published in PLOS ONE, researchers conducted an ethnobotanical survey in the North West Province of South Africa between April and August 2021 among 101 participants using semi-structured face-to-face interviews to gather information regarding medicinal plants they used for treating common childhood diseases.
Background
All 101 study participants suffered most from gastrointestinal (GI) and skin-related diseases in childhood. These diseases pose a serious health risk and financial burden to multiple local communities in developing countries like South Africa. Thus, numerous people from these communities with no-to-minimal access to modern medicines depend on traditional medications to meet the primary healthcare needs of their children. However, there is a significant lack of proper records of medicinal plants for childhood diseases.
About the study
In the present ethnobotanical survey study, researchers conducted all participant interviews in a local language, Setswana, to record information about the incidence of childhood diseases, plants used to manage and treat these diseases, plant parts used for the treatment, and their methods of preparation and administration. They even showed disease photographs to the participants as a visual aid to assist with disease identification and ensure they extracted reliable data during the survey.
The team compiled data on 61 medicinal plants from 34 families, used for managing 29 childhood diseases falling under seven broad disease categories. Based on previously used ethnobotanical indices, they used three quantitative parameters, use-value (UV), frequency of citation (FC), and informed consensus factor (ICF), to analyze this data.
Results
Of 101 adult study participants, 78% and 21% were females and males, respectively, indicating that females play a crucial role in managing households in South African North-Western Provinces. Also, historically, females are the primary custodians of indigenous knowledge related to children's healthcare needs. Intriguingly, most study participants knowledgeable about herbal remedies for childhood diseases were traditional health practitioners (THPs), e.g., herbalists.
Breath Biopsy®: The Complete Guide eBook
Intro to Breath Biopsy, including biomarkers, technology, applications and case studies.
Download a free copy
Of 61 plants recorded in this survey, most belonged to Asteraceae and Fabaceae plant families, followed by Solanaceae and Asparagaceae, whereas the remaining 30 families contributed one to three plants each. Compared to previous surveys exploring medicinal plants used for childhood-related diseases, this survey found that 11% of the plants found through this survey could help manage childhood diseases.
These plants were Aloe arborescens, Barleria macrostegia, Dichrostachys cinerea, Eucomis autumnalis, Hypoxis hemerocallidea, Solanum lichtensteinii, and Withania somnifera. Strikingly, ~89% of medicinal plants recorded in this survey were identified for the first time.
Based on their FC values ranging between 0.9% and 75%, the medicinal plants most frequently used by the study participants for the treatment of childhood diseases were Aptosinum elongatum, Commelina diffusa, Euphorbia prostrata, and Bulbine frutescens, with respective percentage usage of 75.2%, 45.5%, 31.6%, and 31.7%, respectively.
Based on the UV parameter, the most dominant medicinal plants for treating and managing childhood diseases were A. elongatum, E. prostrata, H. hemerocallidea, C. diffusa, and Elephantorrhiza elephantina. While THPs prefer H. hemerocallidea as a cure for childhood convulsions and epilepsy, E. elephantina helps manage GI diseases, respiratory issues, pain, and inflammation in children. Earlier, plants with low UV were highly used as herbal remedies. However, ecosystem perturbations and the destruction of habitats have reduced access to these plants, calling for alternative options.
Skin-related childhood diseases dominated the ICF category with an ICF value of 0.99. In addition, the ICF category had 381 use reports, constituting 55.7% of 61 plants recorded in this survey as herbal remedies for childhood diseases. From the ICF category, Bulbine frutescens and E. elephantina, were highly cited medicinal plants.
Regarding plant parts, people mostly use their leaves and roots, 23% each. They use decoctions and maceration as the primary preparation methods, and administration modes are oral and topical, 60% and 39%.
Conclusions
The current study presented a valuable plant inventory that could help the ongoing efforts of documenting and promoting indigenous knowledge regarding medicinal plants usable for childhood disease management. Given the continuous dependence on plants to meet the primary healthcare needs of children among several communities in developing countries, future research in this area should continue to document more medicinal plants.
Moreover, future studies should explore the phytochemical profile, safety profile, and biological efficacy of all the medicinal plants identified in this survey and the new, yet-to-be-identified ones.
Journal reference:
Ndhlovu, P. et al. (2023) "Ethnobotanical survey of medicinal plants used by indigenous knowledge holders to manage healthcare needs in children", PLOS ONE, 18(3), p. e0282113. doi: 10.1371/journal.pone.0282113. https://journals.plos.org/plosone/article?id=10.1371/journal.pone.0282113
Posted in: Medical Science News | Medical Research News
Tags: Children, Efficacy, Epilepsy, Frequency, Healthcare, Inflammation, Language, Pain, Phytochemical, Research, Respiratory, Skin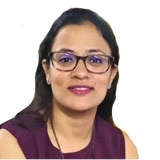 Written by
Neha Mathur
Neha is a digital marketing professional based in Gurugram, India. She has a Master's degree from the University of Rajasthan with a specialization in Biotechnology in 2008. She has experience in pre-clinical research as part of her research project in The Department of Toxicology at the prestigious Central Drug Research Institute (CDRI), Lucknow, India. She also holds a certification in C++ programming.
Source: Read Full Article