Skip to
What is the Cambridge diet?
How the diet works?
What are the advantages of Cambridge diet?
What are the disadvantages of Cambridge diet?
The Cambridge diet is a very low-calorie diet plan designed for a rapid and drastic weight loss. It is basically a meal replacement diet that involves daily consumption of specially made shakes, soups, porridges and snack bars.
What is the Cambridge diet?
Cambridge diet is a semisynthetic diet that is specifically designed to fulfil a person's daily nutritional requirement, while avoiding a significant number of calories.
Image Credit id-art / Shutterstock
The diet was initially developed by Dr Alan Howard at Cambridge University in 1970. Later, the diet was introduced as a commercial product in the US and the UK in 1980 and 1984, respectively. In the present era, Cambridge diet has been reintroduced with a new name called 1:1 diet, highlighting the one-to-one relationship between the dieter and the diet counsellor.
How the diet works?
Cambridge diet works similarly as ketogenic diet that puts the body in a metabolic state called ketosis. Because of not having enough carbohydrate-based energy source, the body starts burning the stored fat, leading to a rapid reduction in body weight.
There are six steps in a Cambridge diet plan providing around 450 – 1500 calories per day. The step 1 (Sole Source diet) is the most extreme step that involves eating only Cambridge diet products together with 2.5 litres of water. The last step (step 6) is the Maintenance, which is more flexible and allows a dieter to eat healthy meals interspersed with a few Cambridge diet products.
What are the advantages of Cambridge diet?
The diet claims to provide an instant and drastic weight loss. Since the meal replacement products are nutritionally balanced, a dieter is expected to get a full range of important nutrients, including vitamins and minerals.
There are scientific studies claiming that Cambridge diet can be employed safely for weight loss, weight maintenance, and long-term health benefits.
A growing pool of evidence suggests that Cambridge diet is tolerable and can be used to reduce weight up to 15 kgs. It is also effective in managing diabetes, prediabetes, osteoarthritis, obstructive sleep apnea, obesity, and cardiovascular disorders.
What are the disadvantages of Cambridge diet?
According to some diet experts, a diet plan of 1000 calories or lesser a day should not be followed for more than 12 weeks continuously. If a dieter is eating only 600 calories or lesser a day, he/she should be evaluated constantly by a healthcare/diet professional to avoid serious consequences, such as loss of muscle mass.
There are published evidence stating that Cambridge diet has possible side-effects, such as constipation, flatulence, nausea, bad breath, cold sensation, tiredness, and dizziness. It can also cause gall bladder stones.
Since the diet mostly involves meal replacements, it can eventually increase a dieter's craving for food, leading to over eating and weight gain. Thus, the diet may not be very effective for long-lasting weight maintenance. It can also trigger eating disorders.
The extremely strict nature of Cambridge diet plan can be demoralizing at some point, and a dieter may face difficulty maintaining the diet guidelines for a long time. Experts also claim that people with a drastic weigh loss plan are more susceptible to weigh gain afterward.
Another disadvantage is that meal replacement products can be expensive to maintain.
Sources
Cambridge News. 2019. The Cambridge Weight Plan – everything you need to know about the 1:1 diet. www.cambridge-news.co.uk/…/cambridge-diet-reviews-11-plan-15619316
The Sun. 2018. What is the Cambridge diet, is it safe, what foods are restricted and are there success stories? www.thesun.co.uk/…/
Weight Concern. 2017. Very Low-Calorie Diets and the Cambridge Diet. http://www.weightconcern.org.uk/node/51
Garrow JS. 1987. Book Reviews. Postgraduate Medical Journal. www.ncbi.nlm.nih.gov/…/postmedj00200-0099b.pdf
Know Diabetes. 2019. Very Low-Calorie Diet: Total diet replacement options. www.knowdiabetes.org.uk/…/
Astbury NM. 2018. Doctor Referral of Overweight People to Low Energy total diet replacement Treatment (DROPLET): pragmatic randomised controlled trial. BMJ. https://www.ncbi.nlm.nih.gov/pmc/articles/PMC6156558/
Further Reading
All Dieting Content
Low Calorie and Very Low Calorie Diets
Diabetic Diet
DASH Diet for High Blood Pressure
High Protein Diet
More…
Last Updated: Sep 12, 2019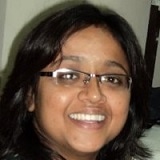 Written by
Dr. Sanchari Sinha Dutta
Dr. Sanchari Sinha Dutta is a science communicator who believes in spreading the power of science in every corner of the world. She has a Bachelor of Science (B.Sc.) degree and a Master's of Science (M.Sc.) in biology and human physiology. Following her Master's degree, Sanchari went on to study a Ph.D. in human physiology. She has authored more than 10 original research articles, all of which have been published in world renowned international journals.
Source: Read Full Article