Colorectal sarcoma is a very rare type of mesenchymal cancer that develops in the lower gastrointestinal (GI) tract.
Image Credit: crystal light / Shutterstock
What is colorectal sarcoma?
Colorectal sarcomas are a group of heterogeneous tumors which can develop in blood vessels, smooth muscles, or other connective tissues in the inner lining of the colon and rectum. It is a very rare type of cancer; only 0.1% of all colorectal cancers are colorectal sarcomas.
Due to its rarity, information on the outcome and prognosis of this particular type of cancer is scanty. According to a recent National Cancer Database review, only 433 patients are diagnosed with primary colorectal sarcoma between 1998 and 2012 in the United States.
Colorectal sarcomas are divided into multiple subgroups: leiomyosarcoma, histiocytomas, and desmoplastic small round cell tumors. Of all colorectal sarcomas, 70.7% develop in the colon, 25.4% develop in the rectum, and 3.9% are located in the rectosigmoid region.
As compared to the most common form of colorectal cancer, which is colorectal adenocarcinoma, sarcomas of the colon start at a relatively young age and are associated with very poor prognosis. Typical signs and symptoms of colorectal sarcomas include abdominal pain, swelling, and gastrointestinal bleeding.
Although theoretically considered as the same entity (soft tissue sarcoma), colorectal sarcomas are distinct from gastrointestinal stromal tumors (GISTs) in many ways.
GISTs are developed from the intestinal cells of Cajal, whereas the majority of colorectal sarcomas are originated from mesenchymal smooth muscle cells.
Mutations in tyrosine kinase receptors are the genetic basis of GISTs; however, molecular/genetic mechanism of development of colorectal sarcomas remains unclear. Despite these differences, both are aggressive cancers and unresponsive to traditional chemo/radiation therapies.
Prognosis
Since molecular targets of colorectal sarcomas are unknown, these tumors are difficult to treat, and are associated with very poor prognosis.
According to the National Cancer Database Review, a 5-year overall survival rate is 43.8%. Based on histological grading, a 5-year overall survival rate with high-grade tumors is 38%, whereas a 5-year overall survival rate with low‑grade tumors is 61%.
Both regional and distant metastases make these tumors more aggressive and difficult to treat. About 50% of all primary colorectal sarcomas metastasize in the liver.
The second most common site of metastasis is the peritoneum. A median recurrence interval is reported to be 7 months. However, in case of low-grade tumors, local recurrence has been observed even after 15 years of surgical resection.
Treatment strategies
Surgery is the primary choice of treatment for colorectal sarcomas. A complete anatomic colon resection without extensive lymphadenectomy (surgical removal of lymph nodes) is generally suggested.
Since the rate of intra-abdominal metastasis is high among colorectal sarcoma patients, a complete examination of the abdominal cavity is essential. However, in cases of low‑grade and small tumors, local excision can also be performed.
According to the National Cancer Database Review, of 433 patients, 80% underwent complete colon resection, whereas local excision was performed in 9.2% of the patients. Post-surgery examination showed that about 12.7% of removed tissue samples had positive margins.
Besides surgery, adjuvant chemotherapy with or without radiation is another option for treating patients with colorectal sarcomas. However, the effectiveness of this treatment strategy remains inconclusive.
Of all the patients involved in the National Cancer Database Review, only 15% who were younger and more likely to have node-positive cancer (cancer that has spread to the lymph nodes) received chemotherapy. Similarly, radiation therapy was administered to only 12% of patients with a primary tumor in the rectum and positive margins in the surgical specimen.
Sources
http://tgh.amegroups.com/article/viewFile/4395/5173
www.cancer.org/…/what-is-colorectal-cancer.html
https://www.ncbi.nlm.nih.gov/pubmed/28097468
https://www.ncbi.nlm.nih.gov/pubmed/3689007
Further Reading
All Colorectal Cancer Content
What Causes Colorectal Cancer?
What is Colorectal Cancer
Colorectal Cancer Diagnosis
Colorectal Cancer Prevention
More…
Last Updated: Oct 10, 2018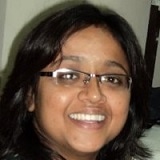 Written by
Dr. Sanchari Sinha Dutta
Dr. Sanchari Sinha Dutta is a science communicator who believes in spreading the power of science in every corner of the world. She has a Bachelor of Science (B.Sc.) degree and a Master's of Science (M.Sc.) in biology and human physiology. Following her Master's degree, Sanchari went on to study a Ph.D. in human physiology. She has authored more than 10 original research articles, all of which have been published in world renowned international journals.
Source: Read Full Article